Rate Technology is pleased to represent UWT Level Control
UWT Level Control is one of the world's leading manufacturers of measurement technology for the detection
and monitoring of levels, limit levels in any kind of bulk materials, solids as well as in liquids, pastes and foam.
A level above the rest!

UWT LEVEL CONTROL - SOLUTIONS FOR EVERY INDUSTRY
UWT level measurement devices provide accurate measurement results - even under extreme conditions. Therefore, UWT products are to be found in many industry sectors. All around the world, high profile and well-known companies continue to rely on UWT products and services for level measurement. With the experience of having installed our devices with complete success in over 1.000.000 applications, you can be sure that we will find a solution for your application.
Level Measurement Applications
Please see below for examples of UWT level measurement sensors under typical conditions within applications from a wide range of industries.
Find the right product for your application. Search the Made-To-Order Solution Index.
You can start your search by selecting the type of monitoring or medium. The results page will display a selection of suitable products. Specifiy your requirements using the Filter function and you will be quickly guided to the best possible sensors for your application. Using our new product comparison tool will help you make your final selection. Then it just takes a few clicks to configure your product online. Set up an UWTplus+ account to benefit from the full functionalities which includes price information for customers and much more!

UWT LEVEL CONTROL - CASE STUDIES
Level Measurement Applications
Find out what challenges were met (and how) with our innovative level measurement applications.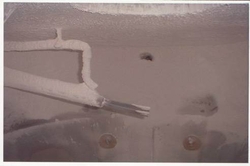 The Challenge
Our customer from Germany required to measure the level in storage silos. However, the product, baking soda, was extremely dusty, light and caked easily. The challenge was to provide precise measurement under such conditions.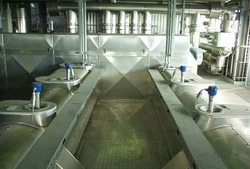 The Challenge
Our customer, a waste-to-energy plant, had the requirement to monitor the fill level in the filter feed of the coke filter. After certain emission standards changed, a coke filter had to be retrofitted in this plant 7 years ago. The temperature in the filter is approx. 130°C.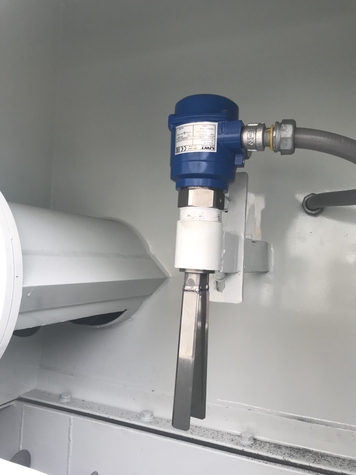 The Challenge
A manufacturer of trucks for the cement industry looks for a reliable sensor to detect the max-level in the truck transporter. Different solids will be filled in this tanks. It should be a robust sensor for this harsh environment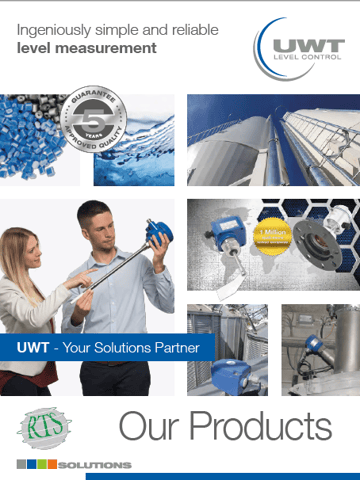 DOWNLOAD UWT Level Control Products Brochure
Need more info?
Jonathan is at the ready to answer your questions