Bulk Bag Loading & Unloading by Flexicon
Say something about bulk bag loading and unloading here.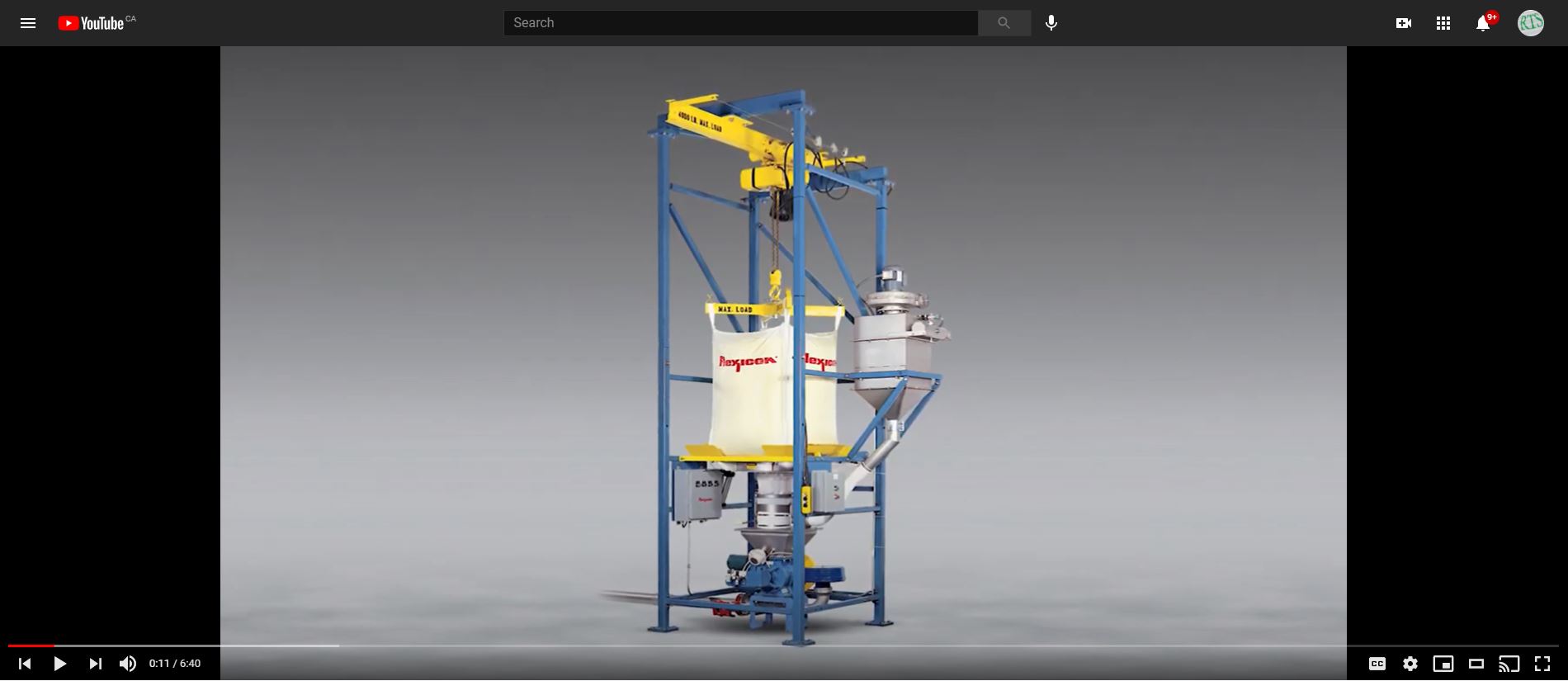 Provide dust-free loading, untying, retying and removal of bulk bags.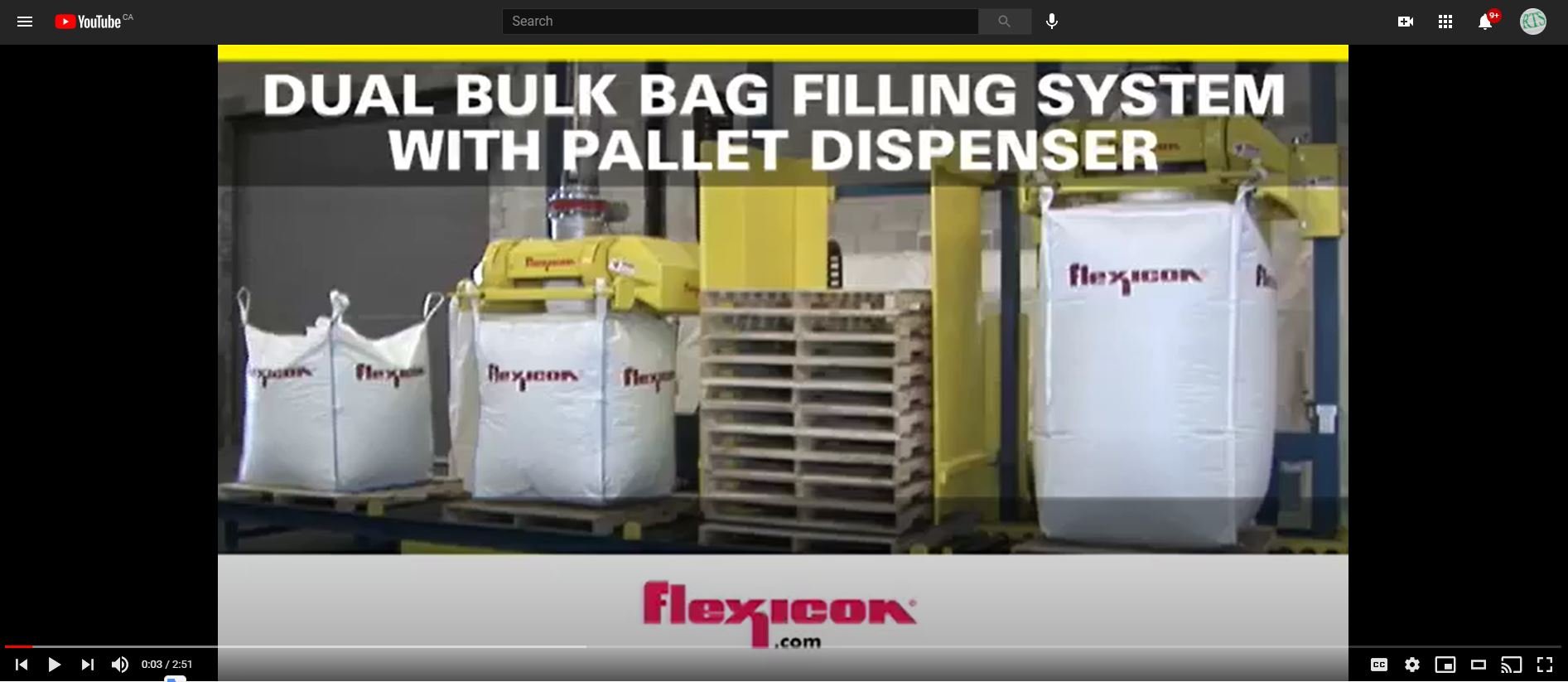 This Dual Bulk Bag Filling System from Flexicon integrates two SWING-DOWN Bulk Bag Fillers with Powered Roller Conveyors and a Flexicon Pallet Dispenser, allowing safe, high capacity filling of bulk bags of all popular sizes.
View Video>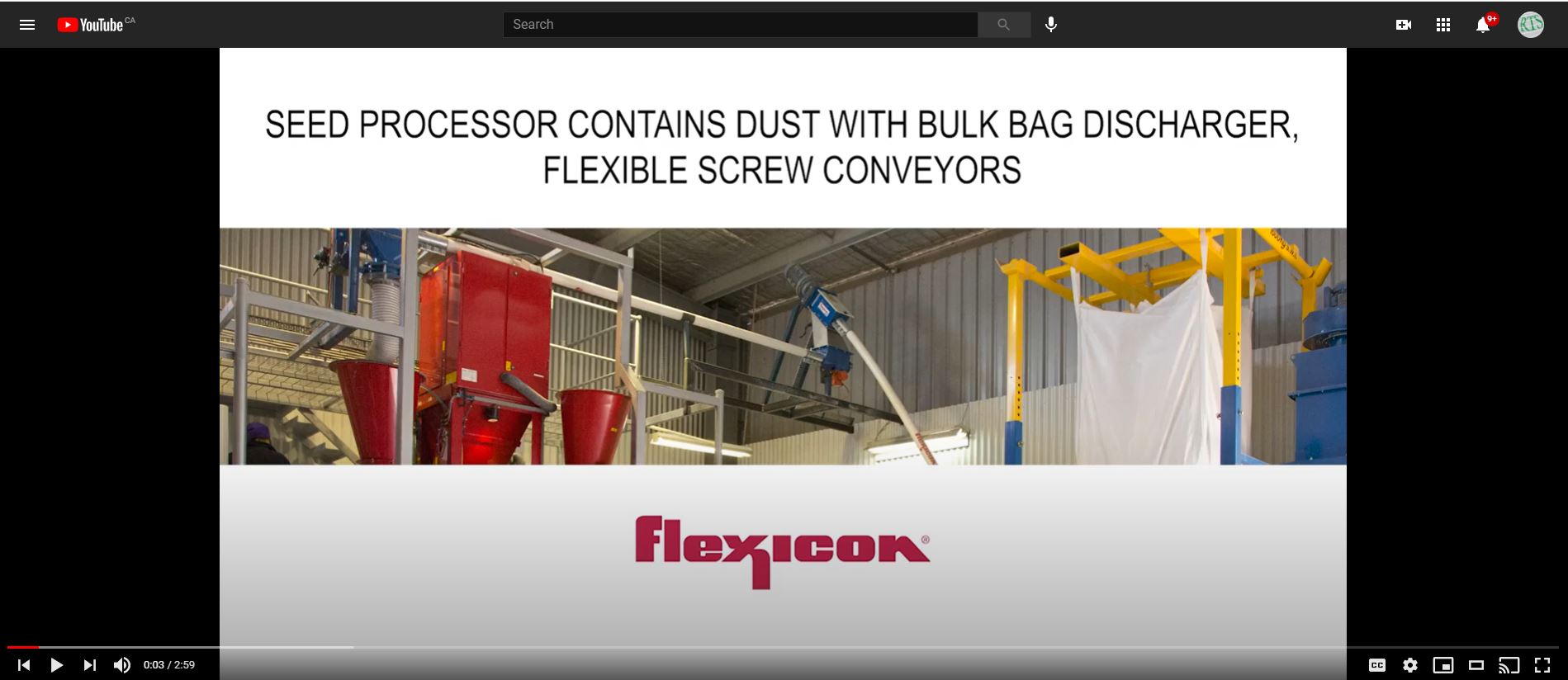 South Pacific Seeds (SPS, www.southpacificseeds.com.au) ranks as one of the world's largest vegetable seed companies. In the 2011-2012 crop year the company produced 3,230 tons (2,930 kg) of seeds from its facilities in Australia, New Zealand, Chile and the U.S. Processing the seeds generated atmospheric dust at the company's Griffith treatment plant, which solved the problem by installing a bulk bag discharger and flexible screw conveyors.